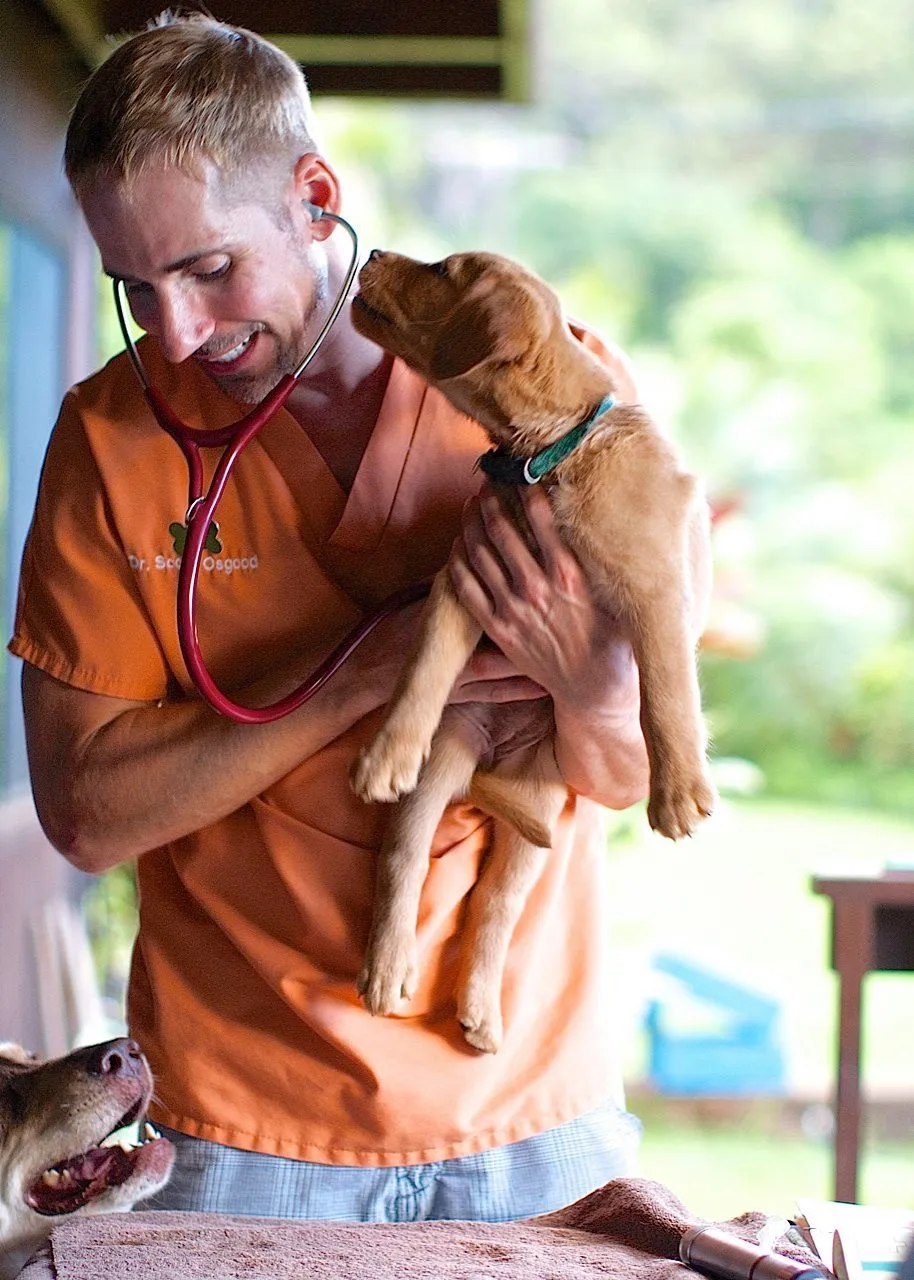 Dr. Osgood completed his Bachelors of Science degree at Baldwin-Wallace college in Berea Ohio in 1991 with cum laude honors.
Scott then pursued veterinary medicine and graduated veterinary school at Tufts University in Grafton, Massachusetts in 1995. He was inducted into the Veterinary Leadership Program in 1994 by The Ralston Purina Company and participated at their annual event that year.
He graduated in the top 10% of his class and was inducted into the Veterinary Student Honor Society (Phi Zeta). He then completed one of the most competitive and rigorous internships in the world in veterinary medicine and surgery at Angell Memorial Animal Hospital in Boston, Massachusetts. Dr. Osgood then went on into private practice and at one point starting his own relief veterinary business for 2 years.
In Oct 2013 he decided to move to Hawaii and start Island Mobile Vet where he could practice the kind of quality home medicine he always wanted to bring to pets and their owners.